Residential Real Estate Auctions.com is an extension of the LFC Group of Companies residential real estate auction website, FRE.com.
This blog is a great place to keep updated on properties available in the U.S. that are being sold online via FRE.com.
We are taking this opportunity to let our auction experts and brains behind our operations engage with buyers, sellers, brokers and audiences interested in real estate. Our goal is to discuss residential real estate in the news while keeping you up to date with our current auctions, providing you insight with our 30 years of auction expertise from across the company, and most importantly, explaining how auctions are another marketing tool in selling residential real estate fast.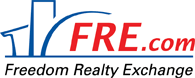 More About the LFC Group of Companies
With more than thirty years of real estate auction experience and billions in aggregated sales annually, the LFC Group of Companies is strongly positioned as a leader in the online real estate auction industry.
As one of the top real estate auction companies in the 1980's and 1990's, successfully conducting traditional sealed bid and live outcry auctions both nationally and internationally, the founders of LFC knew with the widespread acceptance of the Internet and the inherent shortcomings of the live auction that there was a more effective way to auction real estate.
By harnessing the power of the Internet to expose properties to a wider audience and deliver an easily accessible method for prospective buyers to participate, LFC pioneered online real estate auctions for commercial and industrial property, including land, with the launch of LFC.com in 1995.
Since then, LFC has successfully served numerous Fortune 500 companies, real estate developers, investors, financial institutions and government agencies by auction marketing thousands of properties through an innovative online platform.
Combining in-depth auction knowledge, broad real estate experience and sophisticated Internet technology, LFC specializes in bringing real estate buyers and sellers together at the true market value of a property. Real estate sellers benefit from the accelerated disposition of their properties, while savvy buyers have the opportunity to conveniently purchase real estate from the comfort and privacy of their own computer, anywhere,   anytime.
Contact
Contact us now to learn more about the benefits of buying or selling Real Estate through our online marketplace.
Average Rating:
4.7
out of
5
based on
236
user reviews.